Autumn colors seem to be holding back a bit around the mountains this year. I captured this pic at
the Hermitage in the Codroy Valley
a few days back when a man there gave us permission to cross the land and explore along the River.Temperature here today is around +20 today and i'm sure we'll get some great autumn colors soon. A few more pics from that day below.

She had quite a bit of fun with a dog who must belong to the caretakers of the Hermitage.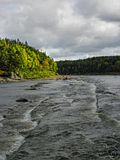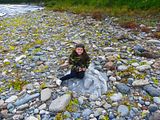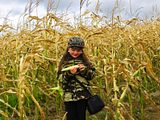 Scenes along the Codroy River.